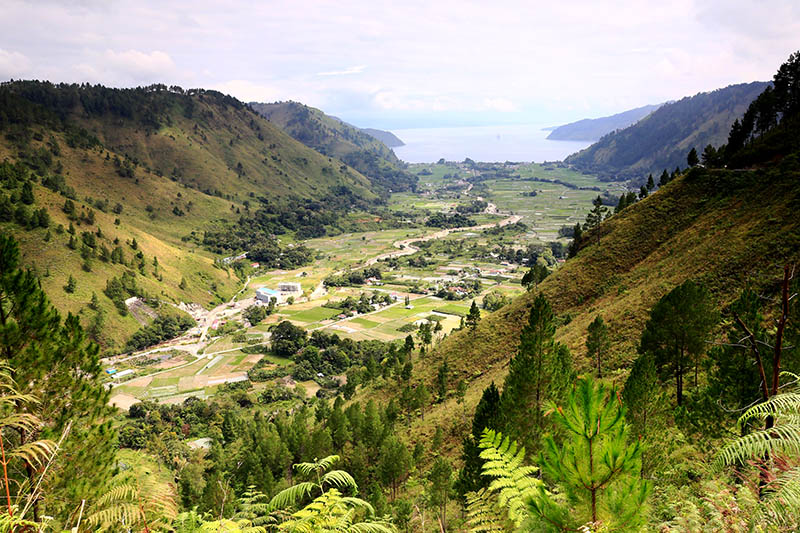 On

08 September 2022

501 Views
0 Comments
3 Tourist Attractions in Lake Toba Tour 2022
When on vacation or visiting the city of Medan, the first place that comes to mind will be not far from Lake Toba. Lake Toba tour is the most favorite tour package until now. You may be wondering what destinations are there.

Lake Toba itself is the largest lake in Indonesia and in Southeast Asia. In addition, this lake holds a lot of natural charm that is a shame if you miss it. For that, here are 3 charms of Lake Toba tourist attractions that you must know!
3 Best Must-Visit Lake Toba Tourist Destinations
There are many reasons why you should take a tour package to Lake Toba. In addition to saving natural panoramas that will not disappoint, you can explore some of these places at the same time around Lake Toba:
1. Sapo Juma Tongging Flower Gardens Sapo Juma
tourist spot recommended for those of you who like to take pictures in aesthetic places.
For the ticket price, you only need to pay Rp. 20,000.00 per person. In addition, usually if you take a package tour Lake Toba there are already lodging places around the edge of Lake Toba. You can at the same time play in this flower garden while hunting photos.
2. Bakkara
Valley Bakkara Valley is an iconic place because it is the birthplace of King Sisimangaraja XII. This place is flanked by two swift rivers. When visiting this place, you will feel a calm and cool atmosphere with beautiful natural charm.
3. Lake Toba Cruise
When doing this tour, don't forget this one place. You can take pictures with the charm of Lake Toba wrapped in the feel of luxury with a cruise ship.
This cruise ship, aka cruise , has been used since 2017 as one of the transportation accesses to get to Lake Toba. This uniquely shaped cruise ship is similar to a traditional Batak house with its distinctive carved ornaments.
The cruise ship rental rate to Lake Toba is Rp. 1,000,000.00 for the first 1 hour, while the next 1 hour is Rp. 500,000.00. So, the rate charged depends on the duration of use.
Vacation Easily with Toba Transporter
Toba Transporter is now offering an open trip to Lake Toba 2022 by providing transportation rental services for those of you who want to make their vacation experience more memorable. We have experience since 2008 and are trusted by thousands of clients.
With affordable and competitive prices, create a Lake Toba tour best You are with a travel agent only at Toba Transporter! For cost information, please click here!
0 comments
Leave a comment